The strength of the brand name
It's one of the best methods of combining the independence and initiative of individual ownership with the strength, leadership and experience of an organized group, giving you a greater opportunity for success. We have a high standard for prospective Licensees that is based on overall business experience and personal qualifications: Please click on "Open a Powerhouse Gym" and fill in the needed information. You will then be sent an email with our Licensing information packet. Someone from our Licensing department will be contacting you shortly.
Buying power with the Preferred Vendor Program
The Preferred Vendor Program was created as a means to better service our Powerhouse Gym owners, when purchasing equipment and securing professional services. Companies are approved for Preferred Vendor status only after careful evaluation of the quality of a company's products and their commitment to customer service. Powerhouse Gyms International has negotiated exclusive discounts and pricing structures with the leading companies in the industry…our Preferred Vendors.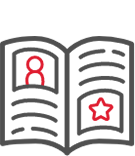 Access to powerhouse business journal
Our publication, POWERHOUSE BUSINESS JOURNAL, provides its readers a keen insight on what's happening in the fastest growing gym licensing organization in the world. The magazine is a great selling tool to attract investors and promote Powerhouse Gym and our partners.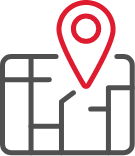 Peace of mind with exclusive territory
You don't have the threat of having to compete against a Powerhouse Gym in your protected market area. In addition, the Powerhouse name will help deter others from opening facilities in your area.